Allbirds x Olivia Rubin
We vroegen een aantal van onze favoriete, creatieve vrienden om kleine batches Allbirds in beperkte oplage te maken.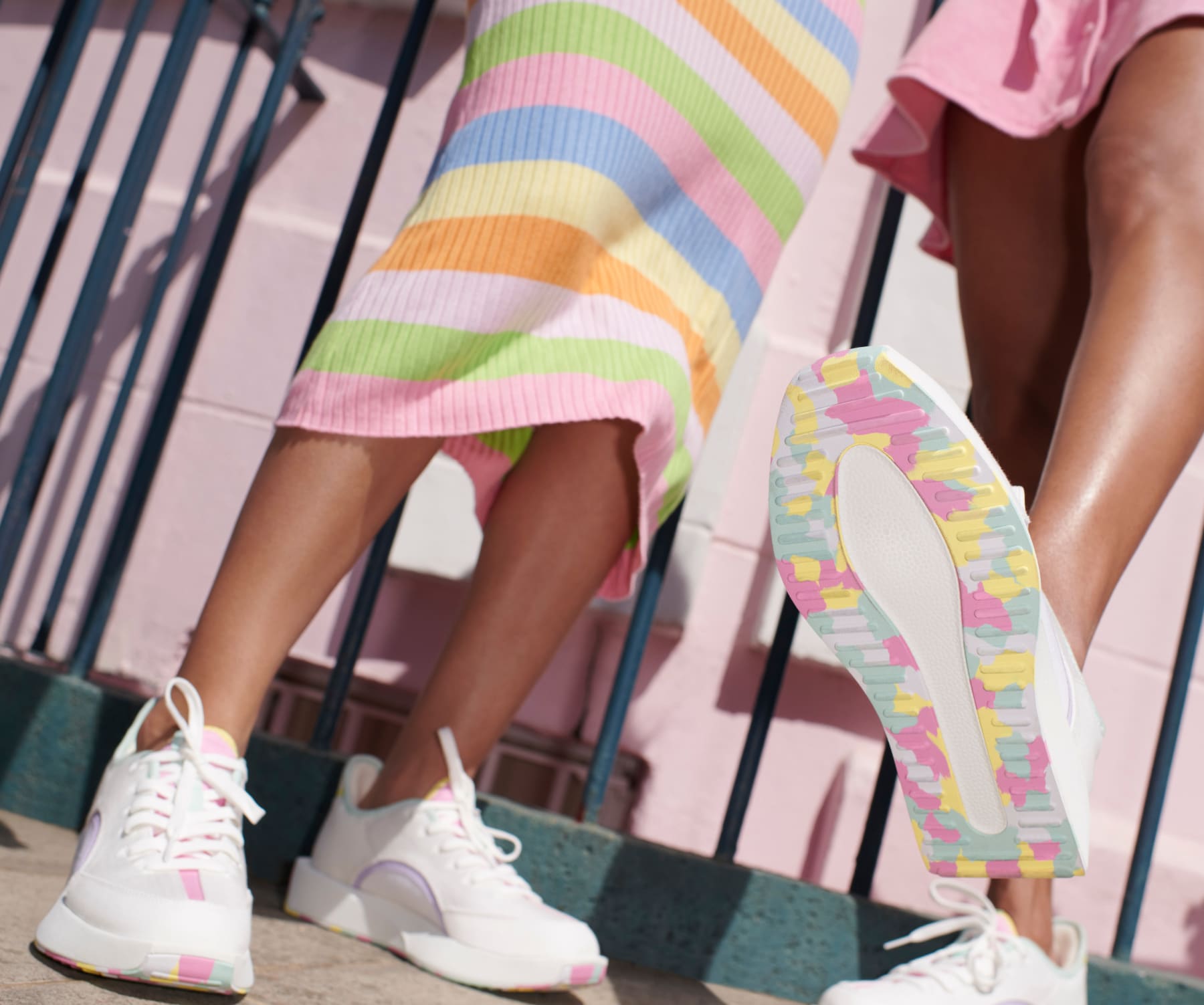 Lopen op regenbogen
Olivia Rubin toont haar kenmerkende pastelkleuren in een limited edition Riser. Met vleugjes kleur voelt deze limited edition Riser als een goed humeur dat je kunt dragen. Voordat haar kenmerkende regenbogen de wereld veroverden, studeerde Olivia af aan het Central Saint Martins college en ontwierp ze voor een aantal van de meest iconische modehuizen in het Verenigd Koninkrijk en Europa.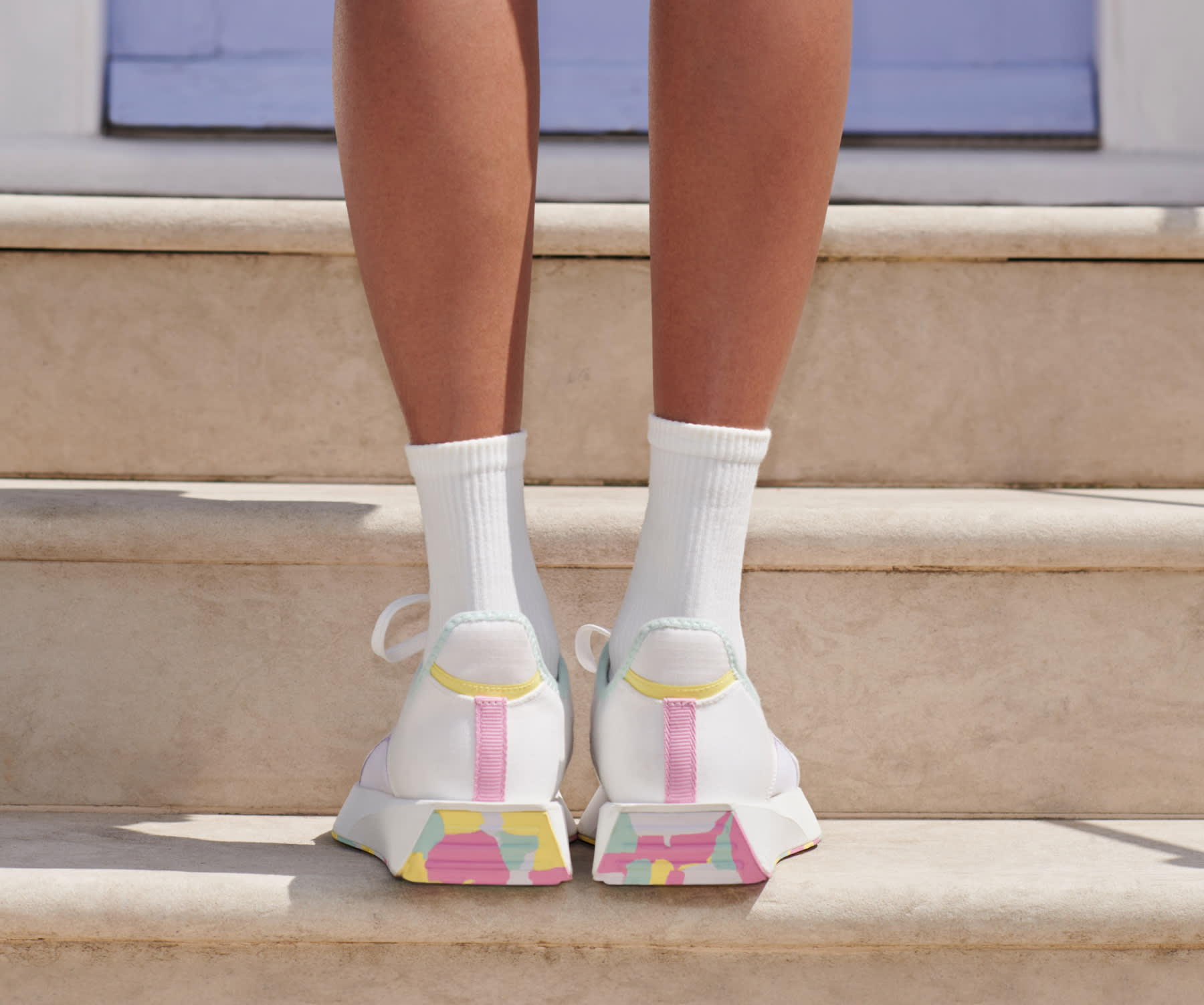 Vrolijke tinten
De details van mint, geel en paars zijn geïnspireerd op de sorbetkleurige huizen in de straten van Notting Hill. We hebben het beste bewaard voor de onderkant met een pastelkleurige zool inclusief camoprint.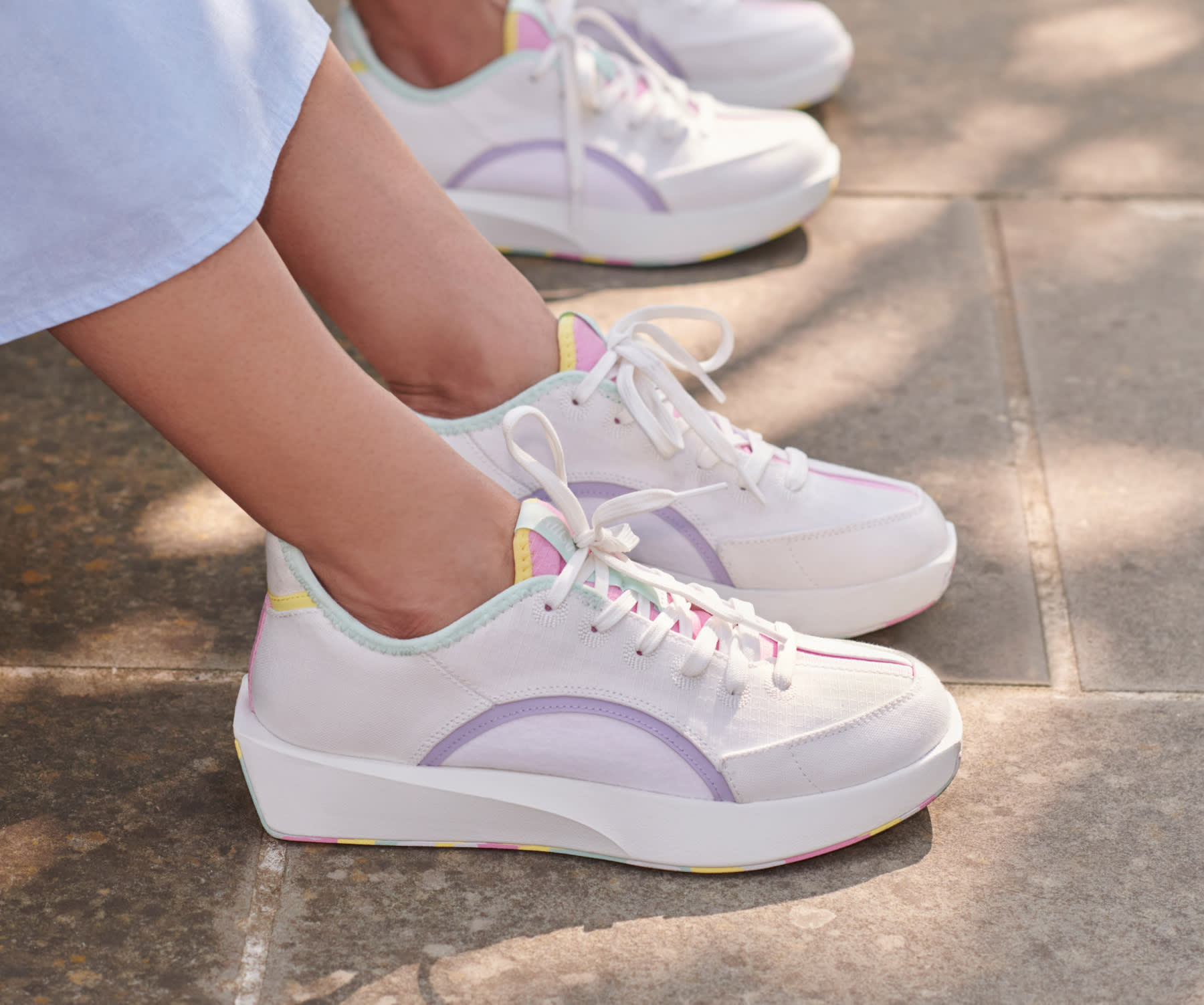 Sustainably In Sync
Mother Nature is near and dear to both of our hearts. The Riser was an easy choice for Rubin to work with because of its mixed material upper made with sustainable materials like merino wool, organic canvas, and eucalyptus fiber.